The Atelier
Since the establishment 1993 in Oberhambach the tradition-conscious exempt private company Udo Stenger (Steudo-Heraldic) occupies an important niche in the international heraldry industry. This means over 25 years fascination heraldry in precious stone, finest stone engravings in pure manual work - monograms, coats of arms and engravings completely after the individual customer's requests.
Experience combined with the passion of craftsmanship
Born in 1969 in Birkenfeld/Nahe, Udo Stenger successfully passed his master craftsman examination at the Chamber of Crafts in Koblenz after training in a well-known company in Idar-Oberstein after nine years of intensive professional experience. From the beginning of his professional life until today, i.e. in more than 30 years, he has acquired a rich wealth of experience in heraldry, stone and jewellery knowledge, among other things through numerous participation in heraldry seminars at home and abroad as well as the long-term exchange of business and private relationships with respected heraldists throughout Europe.
In addition, he has a very large archive of coats of arms and seals, which he has collected over many years.
Loyal and satisfied customers
In addition to Udo Stenger, his wife Natalie is also active in the company; their son completed his training, which he completed with very good results, in his father's company. Udo Stenger's more than 30 years of professional experience and the associated professional competence in the field of heraldry have enabled him to build up a satisfied and loyal customer base over many years, including many well-known customers from the national and international goldsmith and jewelry industry. His highest goal is to realize every individual customer wish in highest precision and finest masterly execution with love for detail to a personal-individual piece of jewellery for eternity.
Udo Stenger would be happy to introduce you to his passion for hand engravings in precious stones as well as the exciting field of heraldry and to soon count you among his customers. Live in harmony with the tradition of beauty.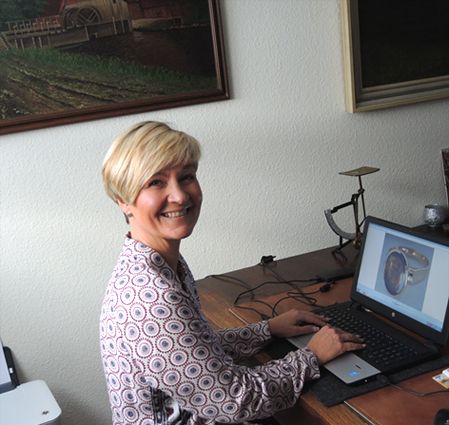 Impressionens
Here you can find some impressions of my work.